Welcome to Moby Dick scooters ltd t/a Derby Kawasaki, we offer a huge range of new and used motorbikes to our customers across Derby, Nottinghamshire, and Leicestershire. We've built a reputation since we opened our doors in 1999 for providing quality advice, great value and unrivalled customer service.
After years of trading as Moby Dicks, on the 2nd of January 2018, we opened our doors as Derby's exclusive Kawasaki dealership which has been a massive ambition and now a huge honour. Although we will trade under a new name, we're still Moby Dicks and you can still expect that superior level of service we are now renowned for, we've just sprinkled our services with a bit of green sugar.
As well as being able to buy new and used motorbikes from us, you can also bring your motorcycle in for servicing, MOT test repairs if needed. We have a dedicated workshop with the sole purpose of providing motorbike mechanic services.
You'll also find a huge range of motorcycle clothing, genuine products and accessories at our shop. We stock motorcycle helmets, jackets, boots and anything else that you can think of when it comes to your motorcycle clothing and accessory needs.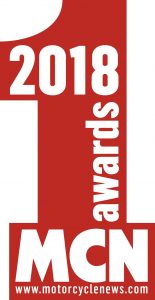 DERBY KAWASAKI – DEALER OF THE YEAR AWARD 2018